I love
Chicago
. I spent many happy childhood weekends there visiting family, touring museums, eating pizza, and shopping. I never tired of the
Coal Mine
at
Museum of Science and Industry
, which I still think is one of the coolest museum experiences in the U.S., and I nourished my imagination with
Colleen Moore's Fairy Castle
. I saw my first dinosaurs at the
Field Museum
, and for years I thought the Original and One True Santa Claus could only be visited at the flagship
Marshall Field's
on State Street.
So it was with great joy that I took my three daughters to Chicago for the first time last weekend. We were there for a cousin's baptism and my grandmother's 85th birthday --- big, celebratory occasions, with extensive family present. My kids loved playing with their second and third cousins, being admired by great-great aunts and uncles, and feeling the abundant love present.
We also took a day to visit the
Shedd Aquarium
, which is magnificent: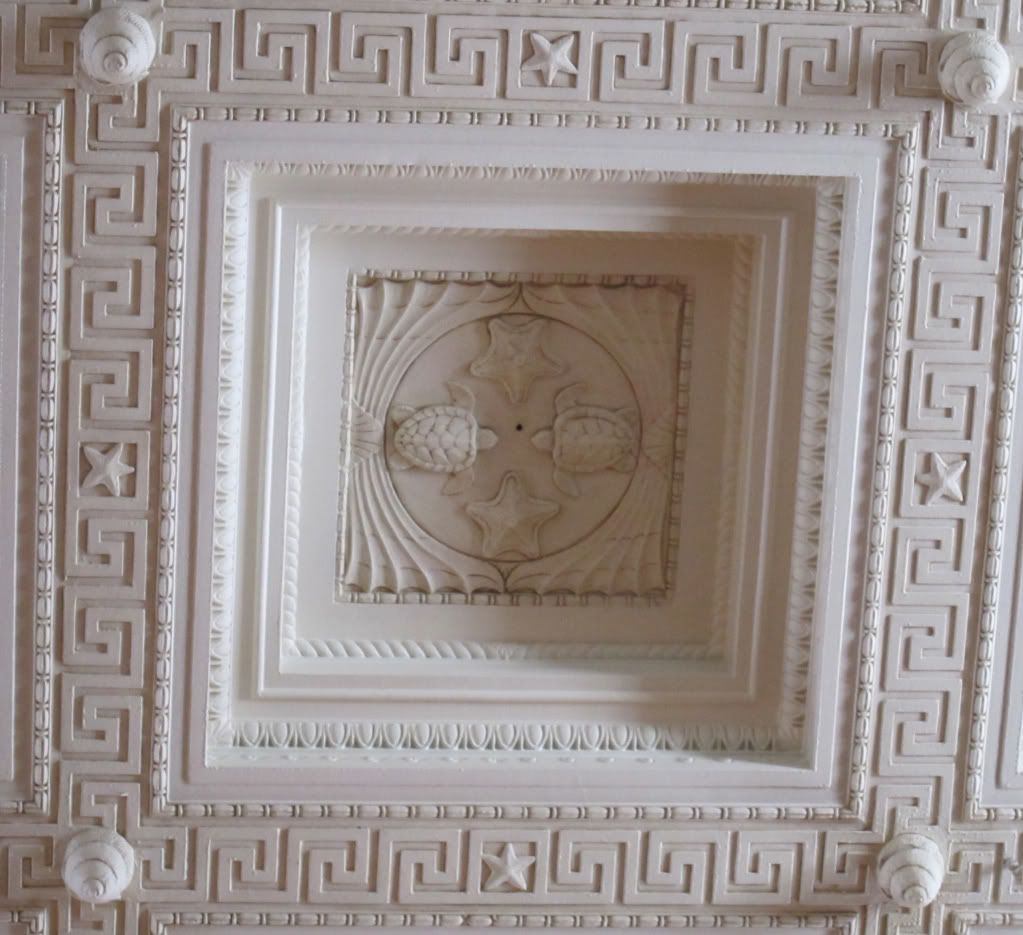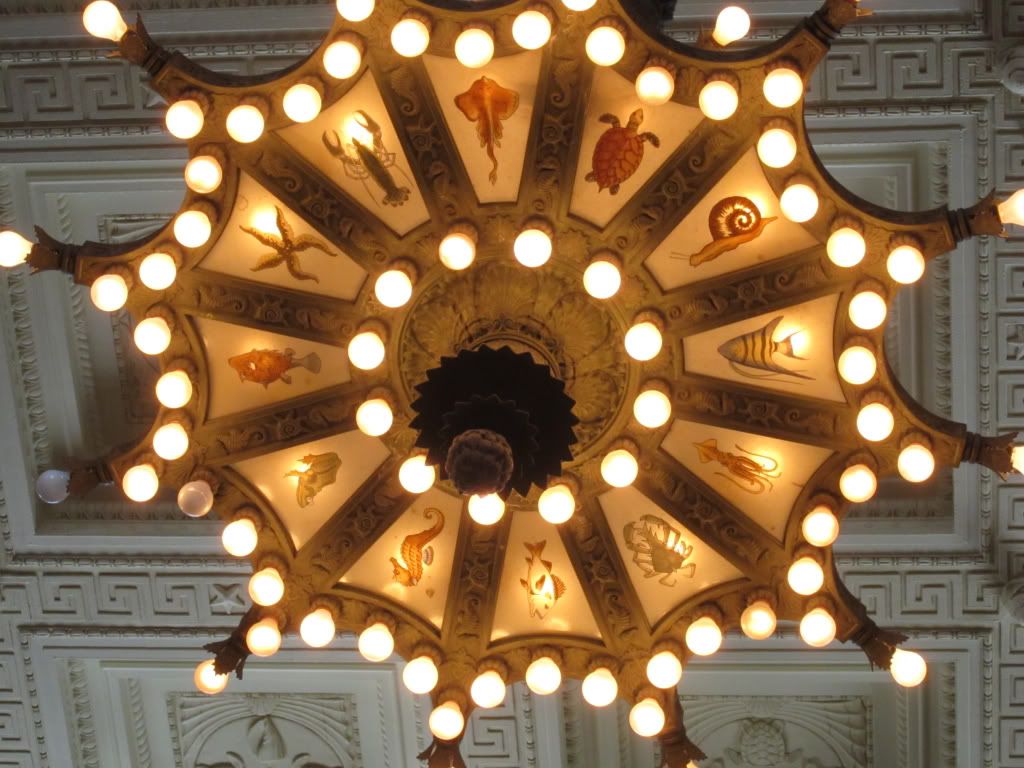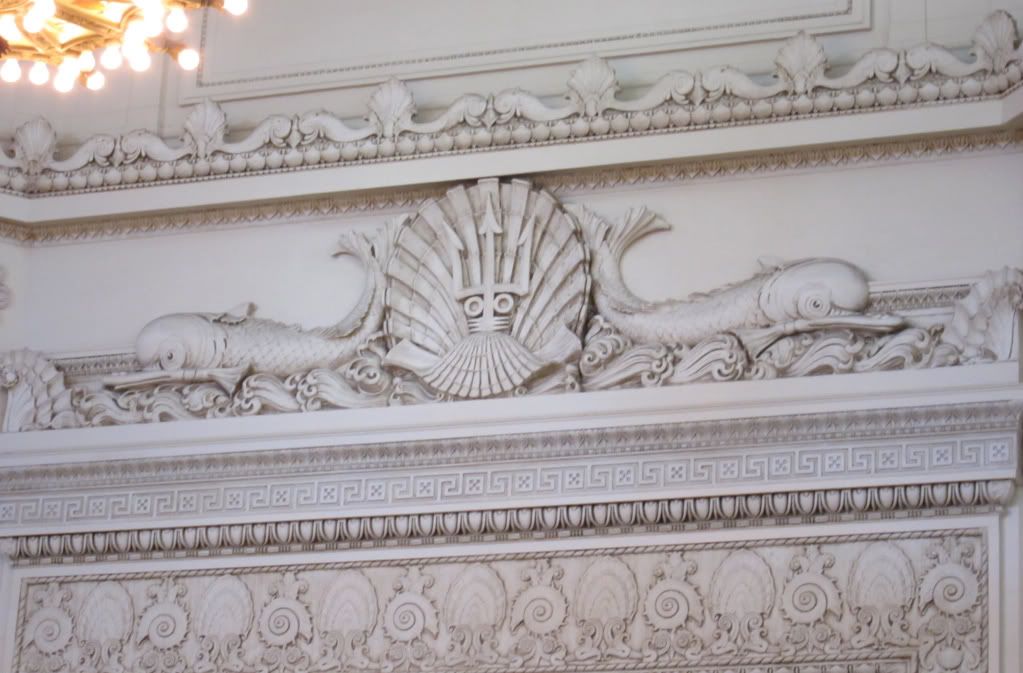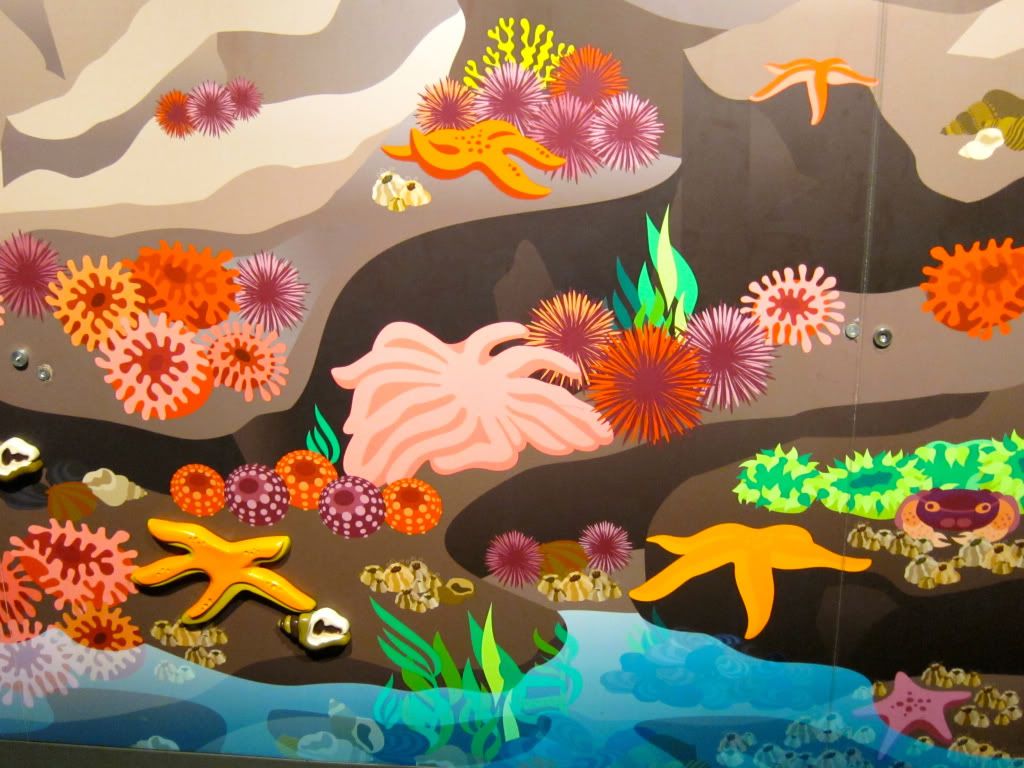 My kids have been to some cool aquariums on the west coast, but the Shedd took the cake. My oldest attempted to take a picture of "every fish here" with her iPod Touch. She actually got a few good shots:
Our visit was brief, joyous, and exhausting. But we'll be back. Soon.